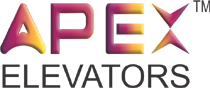 Panoramic/Glass Elevators
The Eminent feature of panoramic/a Glass elevator that differentiate them from other elevator models is that one or few walls of cabin is/are made of glass. Therefore itoffers you a visual pleasure of the lifts. These glasses should be inviolableor made of safety glass for the safety of panoramic elevator users.
One of the most prestigious types of elevators products are panoramic elevators. It can be installed in shopping and business centres, hotels, restaurants and homes, business centres, shopping malls, entertainment centres, hotels restaurants, grand subways and train stations.
Because of glass walls they offer great visual pleasure to their users. And also by the reason that the person/persons may see the outside of the elevator cabin as traveling, they are more relaxing if comparing with the others and they are restful for the persons who get suffocated in lifts and have fear of elevators.
The panoramic lifts are the ability of being mounted both outside and inside the construction. Therefore this ability creates another advantage for usage space inside the construction sites and posture of construction, the models of panoramic elevators may be of structure in round, square, triangular etc.
The Panoramic elevators are also called as Capsule lifts. It can accommodate from 8 persons to 40 persons for a single glass capsule. Octagonal shaped capsule lifts are also being designed and can accommodate up to 15 persons.
Capsule lifts manufacturing demand specialised knowledge and state of the art technology. There are several different options pertaining to their design that are available. They can have bottom lit marble floors, bell shaped roofs and cabin exteriors. Further, Glass doors make the capsule lifts look really world-class.Capsule lifts can be traction machine based or hydraulic machine based depending on the machine room location.
Apexelevator is among the leading names involved in the manufacture and supply of the high quality of the capsule and panoramic elevators. They manufacture capsule and panoramic elevators using the premium quality of raw materials. The range of the product is specially designed to enhance the beauty of any mall, shopping complexes, theatres, departmental stores or residential or office places.
Capsule Elevator is essentially installed at a place where elevation of building is to be enhanced with display of moving lift and passenger is provided with panoramic view of surroundings. Apex is best in the industry as one of the prominent glass panoramic elevator and panoramic elevator manufacturer; provides durable range of Panoramic Elevators consists of the panoramic glass lifts, capsule lift and capsule elevator.
Why to choose panoramicelevator:an essential element to the architectural design of the building. These lifts are installed in order to revive the architectural ensemble and make it more stylish and attractive for visual perception.
Externally attractive, panoramic lifts to help passengers not only comfortable to move between floors, but also allow to get aesthetic pleasure from the contemplation of the outside of the building space, thereby increasing ridership and encouraging people to shop, which is especially important for shopping centres. For people with a fear of confined spaces are no problems with the rise in panoramic lift.
Therefore, the use of such lifts from a commercial point of view is very cost-effective solution that allows you to increase the company's profits by raising the level of sales, as well as significantly improved their level in the eyes ofvisitors and clients.
Presently Apex has high demand of two panoramic lifts models
1. Electric passenger elevator with machine room LP-0610BKP with carrying capacity 630 kg and speed of 1.0 m/s0610KP all.png with glazing review compartment portion of semi-circularlaminated glass mounted on the entire height.
2. Panoramic elevator LPB-10010BGP with gearless winch located under the floor in the shaft with carrying capacity 1000 kg and 1010KP 34.pngspeed of 1 m/s with glass walls of the compartment in the form of laminated flat glass installed on the entire height and glazed doors cabin and shaft, with passable and non-passable options.
Apex lifts with panoramic cab structure corresponding to the existing options of cabins passenger elevators PBA0610KT, PBA0610GT and PBA1010GT coupe rear wall glazing in the form of laminated flat glass installed to the full height.
The Basic features of Apex Glass Elevators
Glass elevators can be an awesome addition to a home. The reasons for this are both stylish and practical.
This is about having what you want in a home elevator. From a practical standpoint, the glass elevator is terrific, especially for people who have limited mobility.
There are two basic types of glass elevators
Cable-driven
Pneumatic (vacuum)
Glass cable elevators can be easily installed in a home. Some come in an octagonal design and have a weight limit of more than 700 lbs.
A glass pneumatic elevator is perfect for a residential elevator because of its design and simplicity. A glass elevator uses a vacuum system that moves the elevator cab up and down between floors. This vacuum system safely lifts the cab up and brings it back down.
One of the best practical applications of a glass elevator is that it can fit in most of the homes. The installation is not nearly as involved as a traditional elevator with a wood cabin.
Glass elevators deliver mobility and convenience to a home, while looking great. The clear cab offers a "fun" elevator experience, as the passenger is able to enjoy a panoramic view while riding in the elevator.
Nationwide Lifts understands the importance and benefits of a great glass elevator. Nationwide Lifts offers a full line of Vision Elevators. Installing the glass elevator from Apex Elevators means choosing easy operation and improved intelligibility in the buildings.
There are three different types of cabin options available on apex elevators
Cabin No. 1
630kg load capacity; internal dimensions: 1100mm x 1400mm, 1100mm x 2100mm; door opening: 800mm, 900mm;
1000 kg load capacity; internal dimensions: 1100mm x 2100mm; door opening: 800mm, 900mm;
Panoramic elevators with glass overview of the coupe in the form of semi-circular laminated glass installed to the full height.
CabinNo. 2
630kg load capacity; internal dimensions: 1090mm x 1585mm, door opening: 800mm;
1000 kg load capacity, internal dimensions: 1090mm x 2100mm, door opening: 800mm, 900mm;
Panoramic elevators with glass walls all the compartments in the form of a laminated flat glass installed to the full height glazed doors and the car and shaft, with passable and non-passable stuff.
CabinNo. 3
630kg load capacity; internal dimensions: 1100mm x 1400mm, door opening: 800mm, 900mm;
Lifting capacity 1000kg; internal dimensions: 1100mm x 2100mm, 1600mm x 1400mm; door opening: 800mm, 900mm, and 1000mm.
Types of lifts Available with Apex elevators
Semi-Scenic Lifts - These are lifts with some part of the wall that is glass. They may have glass to one or all walls and half or full height. The significant feature is that not the entire wall panel is in glass, it is always framed. The thickness of the frame typically varies from as small as 20 mm to around 100 mm.
Wall Climber Lifts - These are specifically designed scenic lifts, that run up and down a wall rather in an enclosed lift shaft. They can be internal or external.Many manufacturers have a range of wall climber lifts. Typically at least the back portion of the lift car (rear portion of both side walls and the rear wall) is most of all in glasses.
Types of Doors Available with Apex elevators
Glass Lift Doors- Glass lift door panels offer a significant visual enhancement to your lift but the price for fully glass doors can treble or more when compared to doors with glass panels, so understanding the detail and what you are getting for your money is essential.
Our lift consultants have gathered together their experience and this article explains the basic features and design principles that you need to be aware of when designing with glass doors in mind.
Glass lift doors can also be included - Semi-scenic lifts are an economical way to have some glass in the lift-car and many manufacturers allow this as an option on their standard range with a relatively low cost premium.
Framed and Frame-less Glass Lift Doors - There is animportant improvement in aesthetics of the frame-less panels which offer and anopen view, almost as if it is a glass wall.Mostly, with framed glass doors, the framing gives structureinabilityand strength to the door panel. The glass panel needs to be toughened so it can stand impact and is safe in use but it takes little operating load.
The difference in cost of frame- less to framed glass door panels is huge and unless your budget is flexible enough to the take this increased cost, then there is balance to be sought between, on the one hand, perhaps a low profile, better quality framed door and a frame-less one.
One should also have to mention that with the frame-less door the glass panel needs a small profile at the top and bottom to fit the door running gear. Hence, this can be partially hidden by the door bottom and top running track.
Under Driven Lift Doors - On practically all lifts the doors are driven by a door operating mechanism (the door operator), located on the top of the lift car. When the lift arrives at a floor the car doors (which are driven) engage the landing doors and both the car and landing doors are powered open, and then closed.
On Apex lifts subject to your design, it may be desirable to show some of the working and if not, then some of the door operating mechanisms can be simply hidden from view in a cowling or box. But it is very difficult and to hide everything and if your design requires an ultra-slim line look then there exist products in the market that drive the doors.
Curved Doors
The designs of these are not as flexible in terms of door opening and radius of curvature and you will need to select from what options the makers have.
If you are looking at designing a more bespoke scenic lift with glass doors then a variety of variations of glass panel doors are widely available in the market. By some innovative solutions of hiding the operator beneath the car and of having a curved door operation giving more scope for improving the aesthetics.
Apex Lift Consultants have a great deal of knowledge about the lift industry, the products available and the companies that manufacture, supply and install them. The Lift Consultancy offer a design consultancy services for whatever stage of your project from concept design, through selection and tendering to project management and final site commissioning.